THE QUESTION OF THE YEAR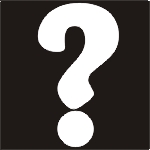 IF YOU HAD ONE OF THOSE NEW IPOD THINGS THAT HOLDS UP TO LIKE 10,000 SONGS WHAT 10,000 SONGS WOULD YOU PUT ON IT AND WHY?
THE MAZE OF THE YEAR
PICTURE OF THE YEAR
LETTER OF THE YEAR
NONE BECAUSE YOU FREAKING IDIOTS WON'T SEND ANY FREAKING LETTERS GOSH!
PRANK OF THE YEAR
THIS PRANK HAPPENED AT MY SCHOOL IM NOT GOING TO SAY ANY NAMES SO THESE FOUR/FIVE PEOPLE PRINTED OUT A BUNCH OF VOTE FOR PEDRO PAPERS AND POSTED THEM UP ALL OVER THE SCHOOL AND THEN ALL THE TEACHER PEOPLE WENT AROUND LOOKING FOR THE PAPERS AND TOOK THEM ALL DOWN AND WAS LOOKING FOR THE PEOPLE WHO DID IT I MEAN THEY WERE LIKE FREAKING LOOKING EVERYWHERE FOR THEM THEY WERE UPSTAIRS LOOKING DOWN FOR THEM AND EVERYTHING IT WAS FREAKING AWESOME!!!!!!!
(THE NAMES OF THESE PEOPLE ARE NOT YET KNOW BUT WE BELIVE SOME GUY CALLED PEDRO IS INVOLED)